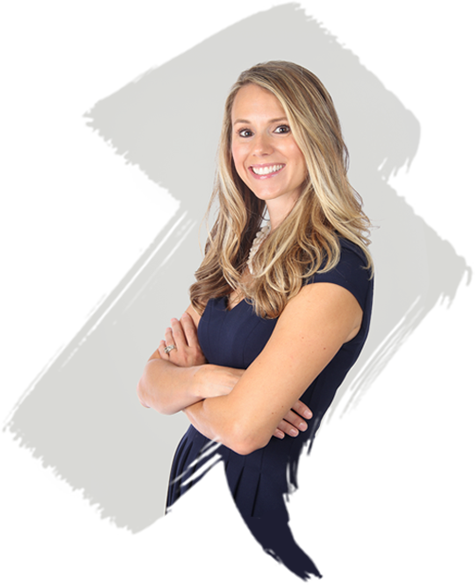 About
Third Chapter Designs
Welcome to Third Chapter Designs, a business built on passion whose mission is to provide the best interior design solutions through collaboration with homeowners, builders and contractors, and skilled trades. We love working with kind, hard-working people who share our values of excellence, integrity, teamwork, creativity, and continuous improvement.
Meet Jessica Friederichs, Lead Designer and Owner of Third Chapter Designs. In addition to being a skilled designer, Jessica is a 3D computer drawing enthusiast, real estate investor, aspiring world traveler, lover of sunshine and good food, mother of strong-willed children, and wife of a firefighter. With a bachelor's degree in business, national certification in kitchen and bath design, and an innate creative talent, Jessica combines both left and right-brain thinking to solve a wide range of design challenges. For Jessica, the best part of being a designer is connecting with clients, providing personalized recommendations, and witnessing the creation of beautiful spaces.
Create the Things you wished existed.
Explore our galleries
What our clients say
What our clients say
"Jessica was great to work with. She helped our customers through a detailed selection process and provided them with insight that they found to be very valuable. I appreciated the open line of communication that was provided, along with detailed design documents that provide much needed structure to the home building process!!"
"I have a kitchen/dining remodel which also included the flooring into a bathroom. I had been looking at elements for this project for over a month, I was very stressed about not being able to make decisions. Jessica came to my home to look over the project and discuss what my preferences were. We then make an appointment to meet at a flooring store. I had already made a choice on my countertop and cabinets. I needed help with the flooring, backsplash and paint to coordinate the look. I loved the way she helped me make decisions, she made suggestions without trying to push items I was not sure about. She took her time and made me feel really good about the decisions we did make. I will definitely hire her again with any of my future projects."
"We are currently building a house and were struggling with our fireplace wall and space planning or our living room. Our space is quite large; however limited due to the open floorplan and a wall of windows on end. We hired Jessica to help us develop a plan for this space and the fireplace wall. When meeting with Jessica I instantly knew she was the right choice to help us. Jessica and I had an extensive consultation where she took the time to really listen to our needs. Jessica worked quickly to provide us with options for this space. Space planning was complicated including, placement of overhead beams, lighting, floor outlets, speakers, built-ins, a mini bar, the fireplace and TV placement. All the options she provided us were amazing and very detailed. It was hard to pick one as they all fit our style. We picked a winner and Jessica provided everything to our builder, electrician and cabinet company. I would highly recommend Jessica for any design needs and would definitely use her services again."
"I can't speak highly enough about Jessica of Third Chapter Designs. The process of building a house can be overwhelming and stressful but Jessica made it fun and truly meaningful. She focused on what was important to us and our needs throughout the entire process. My husband and I were brand new to the process and Jessica walk us through every step and didn't miss a beat -- making sure we even had a space for our beloved dog because she knew that was important to us. Jessica designed our fireplace with ideas I shared with her off of Pinterest and she added her own flare and creativity. She came up with four fireplace designs for us to choose from. They were all so amazing that it was hard to choose just one. She asked questions of our contractor and vendors that I would never have thought of. The whole process of arriving at final designs was a pleasure and all I can say is that there was a meeting of minds at times that was so reassuring. Working with Jessica was a pleasure all round. She was efficient, friendly and truly has an eye for design. I give her my highest recommendation."
"We worked with Jessica at Third Chapter Designs to furnish our living room, dining room, and accessorize other areas of our home. Third Chapter Designs has an excellent design process that helped identify our style and vision for our home. We weren't sure what our style was and Jessica quickly identified our preferences and presented us with options simultaneously staying within our budget. From start to finish, Jessica made the process fun and seamless. She worked closely with quality vendors in our area to choose furniture options that allowed us to view the pieces in person. With having 4 young boys at home, we were looking for a design that was beautiful yet functional and durable. The best part was decoration day! Jessica meticulously put together our new spaces including all accessories. We had the option to purchase the accessories we wanted to keep. It felt like we were on a TV show that day!
 Jessica has an amazing eye for design, color, placement, and composition. Her dedication, vision and attention to detail are amazing. She designed the perfect space for our family. We love everything about it and get so many compliments. We will continue to use and highly recommend Jessica with Third Chapter Designs!!"
"Jessica is a gifted designer with a complete understanding of all aspects of design from color and texture to space planning. She forms genuine and meaningful connections with her clients and colleagues and works well one-on-one or on a team. I value her design knowledge and count on her to help problem solve the most challenging design problems."